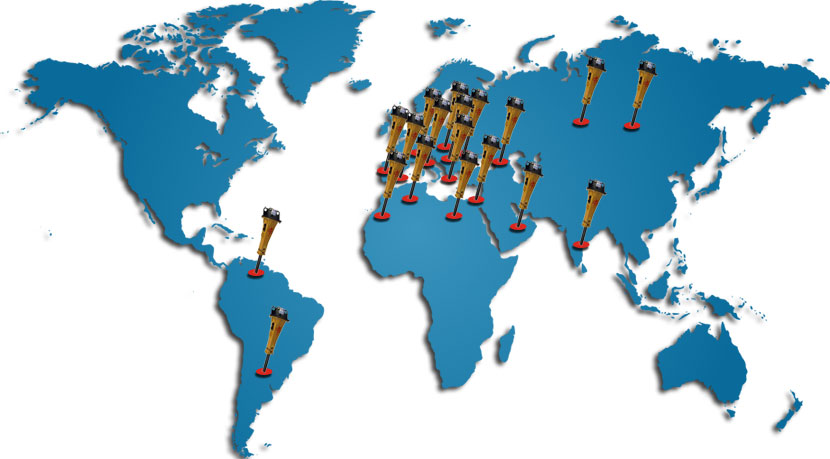 The OMP hydraulic breakers have become synonymous with quality and efficiency combined with professionalism and fast and reliable after-sales service. All this has been possible thanks to the confidence that our dealers worldwide have given us.
OMP and all our dealers are based fundamentally on the quality of the product, transparency, professionalism, collaboration and service before and after sales which can meet the customers' needs.
If you are interested in becoming a dealer of hydraulic breakers OMP, fill out the form below, we will reply as soon as possible.