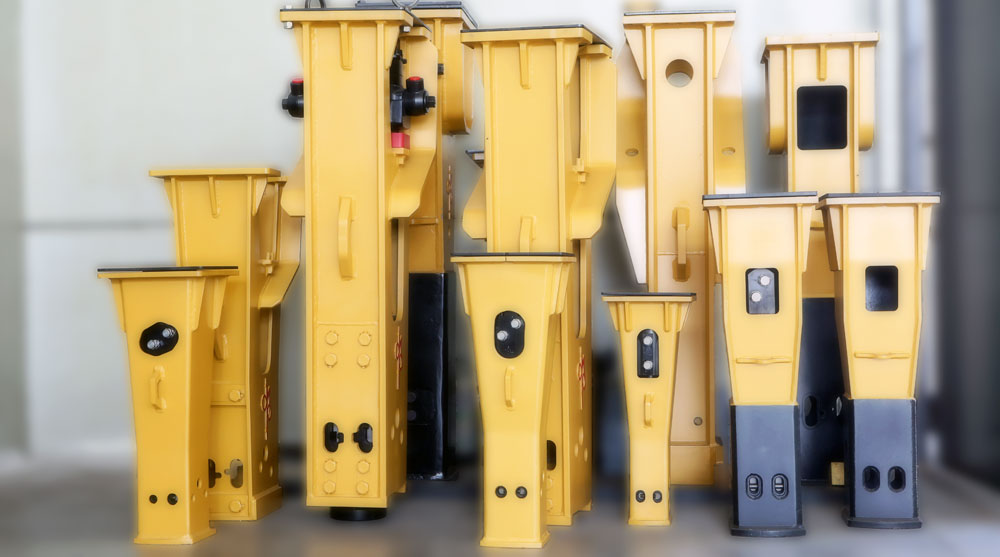 Since 1989 O.M.P. has been offering innovative, safe and technological solutions in the production and distribution of hydraulic breakers .
The main objective is to ensure reliable and high-performance hydraulic demolition hammers , offering a continuous pre and post sales support.
All OMP hydraulic breakers are machined, assembled and tested in our workshop in order to ensure high performance, quality and competitive prices to our customers.
The components used for OMP hydraulic hammers are designed and manufactured with carefully selected materials that can withstand the toughest operating conditions without undergoing mechanical or plastic alterations.
O.M.P. produces two series of hydraulic hammers:
Economical Series: These are hydraulic hammers Montabert BRH-type with high performance and durability, for those who want a good product at an affordable price;
OM Series: These hydraulic hammers are silenced, enhanced, with high strength and pressurized. The OM series is aimed at those looking for maximum power and technology on their excavators, mini-excavator or backhoe.
PHOTO GALLERY