OMP - HYDRAULIC BREAKERS (HAMMERS)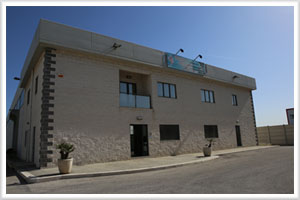 The company is located in MOLFETTA in the province of Bari (Italy), in the industrial area where for years many realities of small and medium enterprises have been operating in the mechanical and mechatronics sector. For some time we have been active in the production of hydraulic hammers, pliers and crushers.
Our organization consists of highly qualified technical staff; have also we have a well-established commercial network in regions with greater economic development. At our headquarters a warehouse was set up in which there is a large supply of spare parts of all the equipment that we produce, always available for our customers in case of failures or need of replacement.
The customer needs are primary for us, in fact in addition to the availability of resources and men we allow everyone to pay in the most suitable way, offering a wide range of financing solutions. We have always characterized our offer fusing technology with services:
PRE-SALES
(Buying the right equipment)
SALE
(Adequate personalized funding)
AFTER-SALES
(Efficient service and maintenance)
Contact us, you will always find an appropriate solution to your problems with used equipment and on stock.