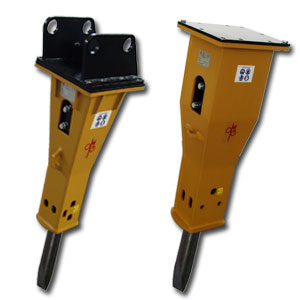 2 new hydraulic breakers have been added to the OMP top series (OM Series).
The two new hydraulic breakers OM150PS and OM350PS are both silenced and suitable for mounting on backhoe loaders and excavators that have pressurized return circuit.
Both hydraulic breakers have been designed, manufactured and tested directly from OMP experiencing high performance even in harsh working conditions.
All this has been possible thanks to the use of Italian and certified materials for the production of each component of the two hydraulic breakers.
With these two new hydraulic hammers, OMP confirms its leadership in the production and sale of demolition equipment providing the client with more products with high quality standards and equipped with EEC certification.